Mechanical Watches VS. Quartz Watches: Exploring the Advantages and Disadvantages
Wristwatches have come a long way since their inception, evolving into two primary categories: mechanical and quartz watches. Understanding the distinctions between these two types can aid in making an informed choice when selecting a watch that best suits your preferences and lifestyle.
Mechanical Watches: A Symphony of Craftsmanship and Tradition
Advantages:
Craftsmanship: Mechanical watches are marvels of intricate engineering and craftsmanship. Their movements consist of intricate gears, springs, and other components that work harmoniously to keep time.

Elegance: These watches exude a sense of sophistication and tradition, often featuring exhibition case backs that showcase the mesmerizing movement. They are coveted for their aesthetic appeal and attention to detail.

Connection to History: Mechanical watches have a rich history that dates back centuries. Wearing a mechanical watch allows you to carry a piece of horological heritage on your wrist.
Disadvantages:
Maintenance: Mechanical watches require regular maintenance and servicing to ensure optimal performance. This involves lubrication, cleaning, and potentially repairing any worn-out components. Failure to do so may lead to accuracy issues.

Accuracy: Mechanical watches are generally less accurate compared to quartz watches. They can lose or gain several seconds per day, requiring periodic adjustment.

Price: High-quality mechanical watches can be costly due to the craftsmanship involved in their production. Additionally, their maintenance costs contribute to the overall investment.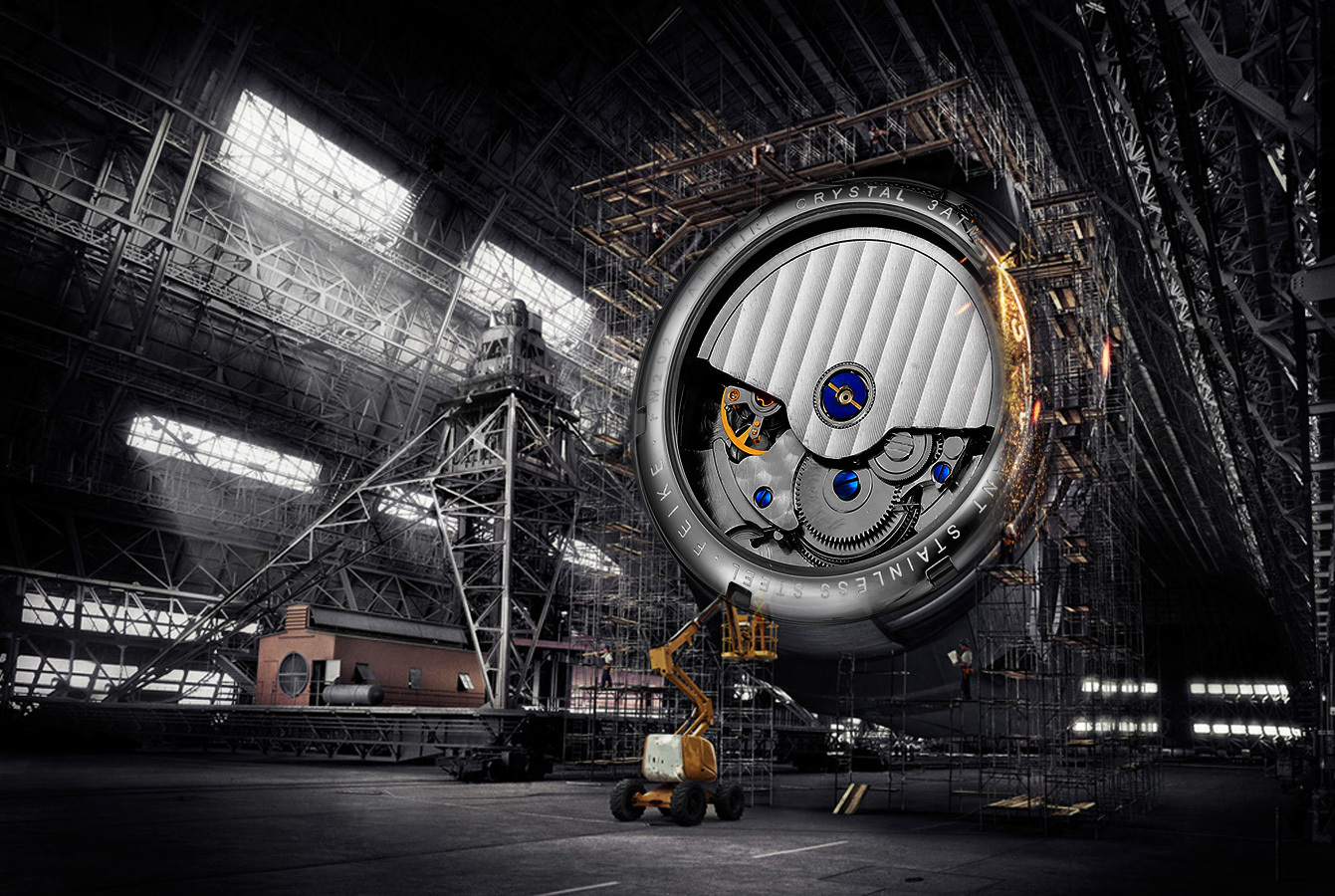 Quartz Watches: Precision and Convenience
Advantages:
Accuracy: Quartz watches are renowned for their exceptional accuracy. Their movements are powered by a quartz crystal that vibrates at a precise frequency, resulting in minimal time deviation.

Low Maintenance: Quartz watches require minimal maintenance compared to their mechanical counterparts. The battery-powered movement eliminates the need for regular winding and lubrication.

Affordability: Quartz watches are more affordable than mechanical watches, making them accessible to a wider range of consumers.

Durability: Quartz watches are typically more robust and less prone to disruptions caused by shocks, impacts, and magnetic fields.
Disadvantages:
Battery Replacement: Quartz watches rely on batteries that eventually require replacement, typically every 1-2 years. A dead battery can halt the watch's operation until it's replaced.

Lack of Tradition: Quartz watches lack the intricate craftsmanship and historical significance associated with mechanical watches.
How They Work:
Mechanical Watches: These watches rely on a complex system of gears, springs, and escapements to measure time. When wound, the mainspring stores energy, which is gradually released to power the watch's movement. Regular winding is required to keep the watch running.
Quartz Watches: Quartz watches utilize the piezoelectric property of quartz crystals. When an electric current is applied to the crystal, it vibrates at a consistent frequency, generating precise oscillations. The watch's circuitry counts these oscillations to accurately measure time.
Choosing Your Ideal Watch:
The choice between a mechanical and a quartz watch depends on your preferences and priorities. If you appreciate traditional craftsmanship, history, and the intricate beauty of mechanical movements, a mechanical watch could be your choice. On the other hand, if accuracy, low maintenance, and convenience are paramount, a quartz watch might be more suitable.
Remember, each type of watch has its unique charm and appeal. Whichever you choose, your wrist will adorn a piece of horological mastery that aligns with your lifestyle and taste.