Summer Sale Interactive
⌚Elegantly Captivating Starry Sky Design: Elevate your style with our FEICE men's watch featuring a mesmerizing starry sky background that adds a touch of celestial elegance to your wrist. Inspired by Van Gogh's artistry, the rotating case unveils a masterpiece on your wrist.

⌚Precision Meets Countdown: Engineered with an imported Japanese movement, our watch guarantees impeccable timekeeping. The 24-hour sub-dial showcases sunrise and sunset times, ensuring you're in sync with every moment, wherever you are.

⌚Distinctive Style with Functionality: The FK131 model boasts a commanding 46mm diameter and 13mm thickness, making a bold statement on your wrist. The rotating case adds an intriguing twist, setting it apart as a unique and versatile accessory.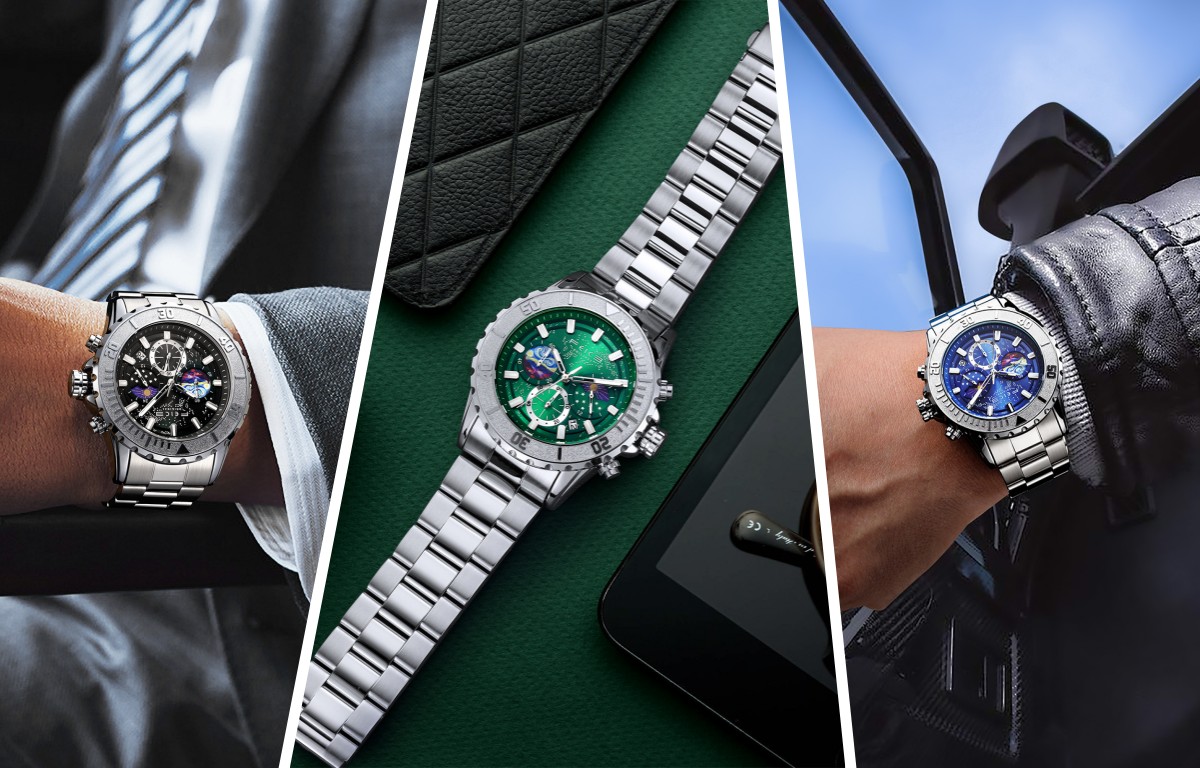 ⌚Craftsmanship Beyond Compare: Crafted to endure, our watch is a testament to exceptional quality and artistry. The intricate starry sky background and Van Gogh-inspired design reflect our unwavering dedication to exquisite craftsmanship and timeless style.

⌚Versatility Redefined: A fusion of style and practicality, this men's watch suits every occasion. Whether gracing formal gatherings or embarking on outdoor escapades, it serves as a statement piece that captures attention and expresses individuality.

⌚Waterproof & Assurance: Embrace your active lifestyle with confidence, as our watch is water-resistant up to 3ATM (30M), suitable for rain and cold bathing. While not intended for snorkeling, diving, or hot springs, it's ready for your everyday adventures. Additionally, all watches in our collection are backed by a 2-year warranty and a 30-day 100% money-back guarantee. For any inquiries, please feel free to reach out to us via email – we're here to assist you. [email protected]

Discover the essence of celestial charm and unmatched craftsmanship – order your FEICE watch today and elevate your journey through time.❤️