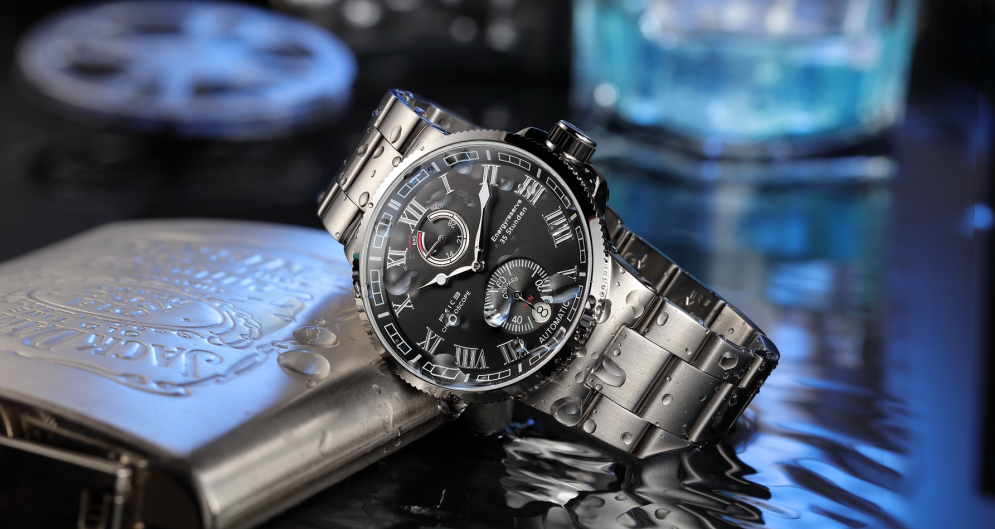 🌊 Vintage marine style wrist watch for men, follows Bauhaus style, features Roman numerous markers and unique Losange pointers. 42mm stainless steel gear-shaped watch case is designed with screw down crown, enhance its waterproof performance.
🌊 Energy reserve. The upper sub--dial shows energy reserve, you can know the running energy of your watch. The under sub-dial is second-hand with hacking, date window at 6 o'clock. Pointers and markers are luminous.
🌊 Sapphire synthetic mirror, the hardness is second to diamond, has very high light transmission, scratch resistance and refraction. With solid stainless steel watch band and case, make the watch more durable, prolong it's lifetime.
🌊 Battery free, wrist shaking provides energy, as you wear it, it will automatically continue to wind more. Or you can manually wind up the crown to keep it working well.
🌊 Water resistant to 5ATM(50M). Wearable around sinks, bathing, swimming, athletic sports in shallow water, but not while snorkeling or scuba diving. (Note: Please tighten the crown to prevent water from entering the dial through the crown.). All watches in our store will enjoy 2 years warranty. Enjoy 100% money back guarantee within 30 days. For any questions, please feel free to contact us.
FEICE follows Bauhaus style, focus on the functions of the watch, not its form. Straightforward and clean lines, streamlined design, show the basic functions of the watches.
Valentine's Day Gifts For Men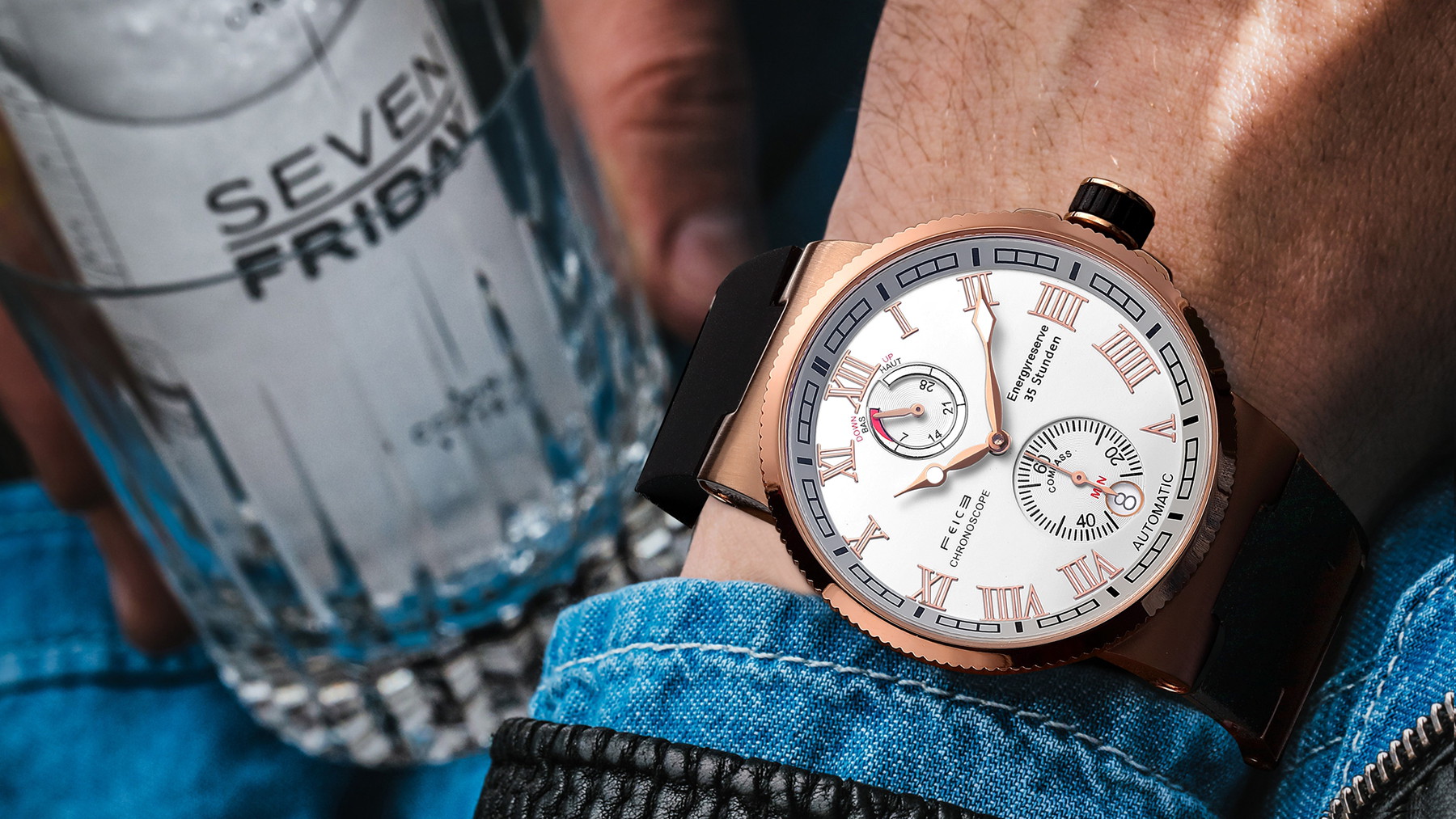 How to maintain your watch?
When using for the first time, please manually wind up you watch, energy dial shouldn't exceed 35.
Please make sure to adjust date calendar between 6:00 and 9:00 (the watch hands point at 6:00-9:00) , otherwise, it will damage the watch movement.
If you wear the watch less than 8 hours a day, please manually wind up your watch to keep working well.
Please make sure the crown is tightened before touching the water to prevent water from entering the watch through the crown.