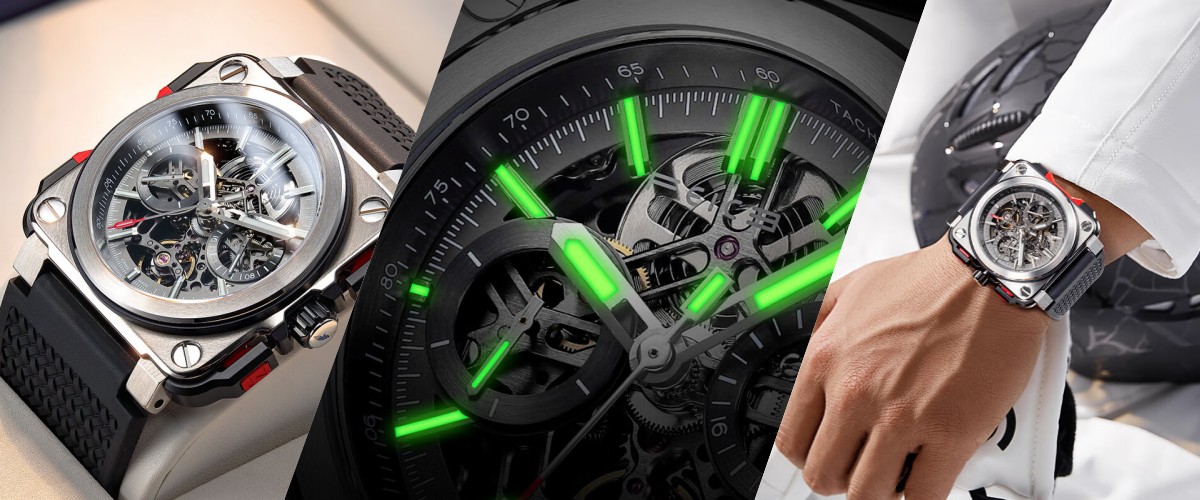 Explore Tomorrow with Style: The Ark of Tomorrow is all about embracing freedom and sophistication. Its intricate hollow design captures the allure of precision mechanics.
Sapphire Crystal Brilliance: Featuring anti-glare sapphire crystal, this watch boasts exceptional light transmission and scratch resistance to keep your timepiece looking as good as new.
Dive into Adventure: With a water resistance of up to 100 meters, it's ready for aquatic fun, whether you're swimming or enjoying a refreshing shower.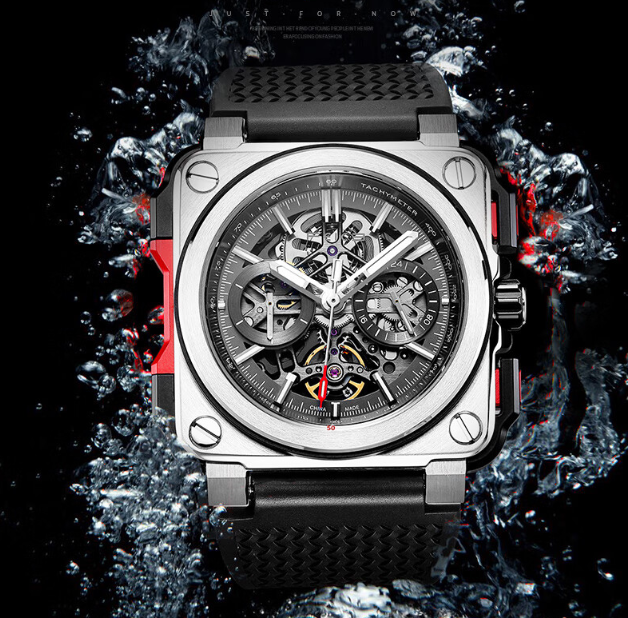 Mechanical Excellence: Powered by a reliable automatic mechanical movement, it offers stability and precision .
Made for Your Comfort: Dial diameter: 1.75 inches, table width: 0.93 inches, dial thickness: 0.5 inches. Designed to fit wrists measuring 160-260mm(6.24 inches and 10.1 inches), it comes with a liquid silicone strap that's waterproof, sweat-resistant, and corrosion-resistant.
Fully automatic mechanical watch: Fully automatic mechanical watch does not require battery power supply and relies on the swing of the arm to wind automatically. It is recommended to wear it for more than 8 hours a day. (Under normal temperature, the 24-hour error is within ±45 seconds, which is the normal error.) When using a mechanical watch for the first time, if the watch is not running, it needs to be wound manually.
If the watch you received does not work properly when you wear it for the first time, it can be returned or exchanged, so please rest assured to buy. If you have any questions, please feel free to contact us.