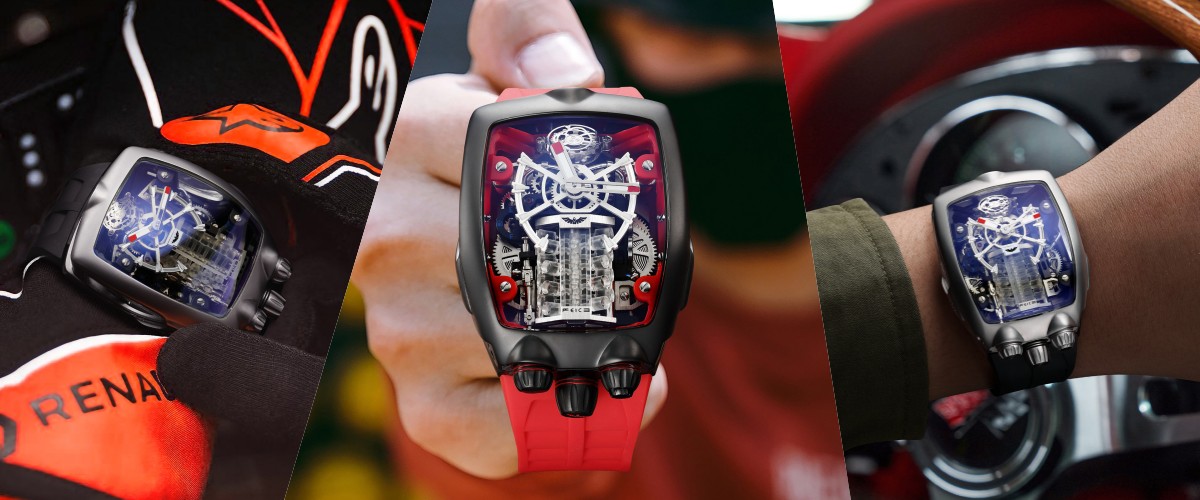 Dynamic wheel: The FM666 men's automatic watch by FEICE boasts a unique feature of a floating wheel at the 12 o'clock position, showcasing its stunning craftsmanship. (Only rely on external shaking to swing, will not swing because of the second hand walking)
Supercar-themed design: With a 16-cylinder model on display at the 6 o'clock position, visually impressive. The 5-side skeleton design is inspired by the sleek and modern design of supercars, making it a perfect fit for car enthusiasts.
Power through motion: The automatic movement of this watch is powered by the natural movement of your wrist, meaning no batteries or winding required. Diameter 42.5 mm, thickness 16 mm, strap width 22 mm.
Japanese precision: The FM666 watch features a Japanese movement that ensures accurate timekeeping and reliability.
Waterproof & Warranty: The waterproof rating is 5 ATM, it can work in rain and some splashes, not suitable for soaking in water, such as bathing, swimming or diving. If you have any questions, please feel free to email us and we will be ready to help.